Apple periodically update the Terms and Conditions for Apple Business Manager and Apple School Manager. These need to be agreed in order to continue deploying devices, as well as deploying, patching and managing App Store Apps. Additionally this will affect any Apple Classroom or Apple School Manager data synchronisation.
Please log into your Apple School Manager or Apple Business Manager portal then review and accept these updated Terms and Conditions to ensure no loss of service in these areas as soon as possible: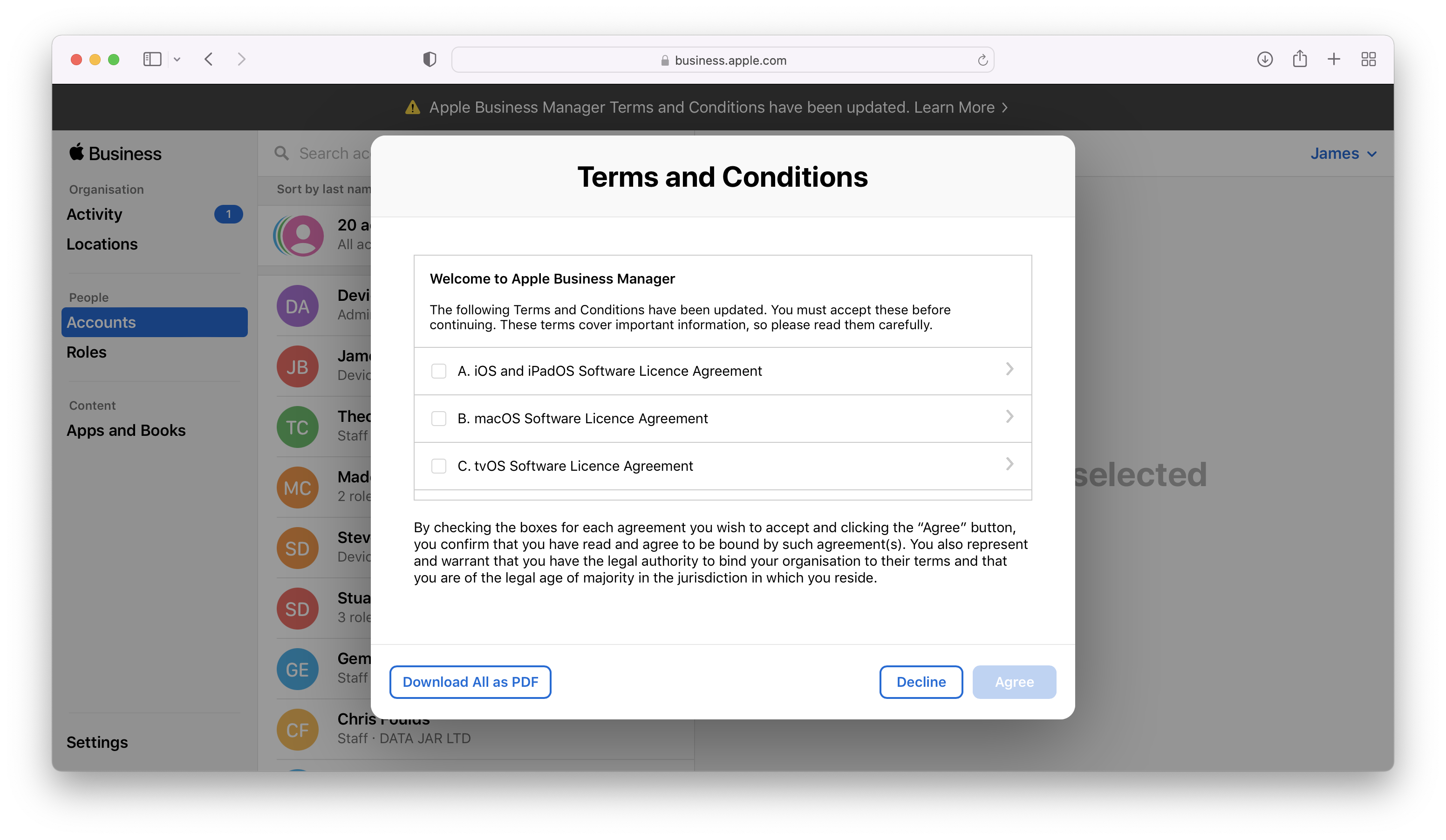 Please see https://support.apple.com/en-gb/HT203063 for more information and steps required to accept these Terms and Conditions as well as what issues can occur without them being agreed.
If you require assistance or have any further queries, please raise a support request with our Service Desk.