The token used for the Device Enrolment Program has to be renewed every 12 months. 
Follow these instructions to renew the token if you are organisation is enrolled in either Apple School Manager or Apple Business Manager.
1. Log into the correct portal
For education customers log into https://school.apple.com
For business customers log into https://business.apple.com
2. On the left hand side select "MDM Servers" and then select your dataJAR MDM Server as shown below.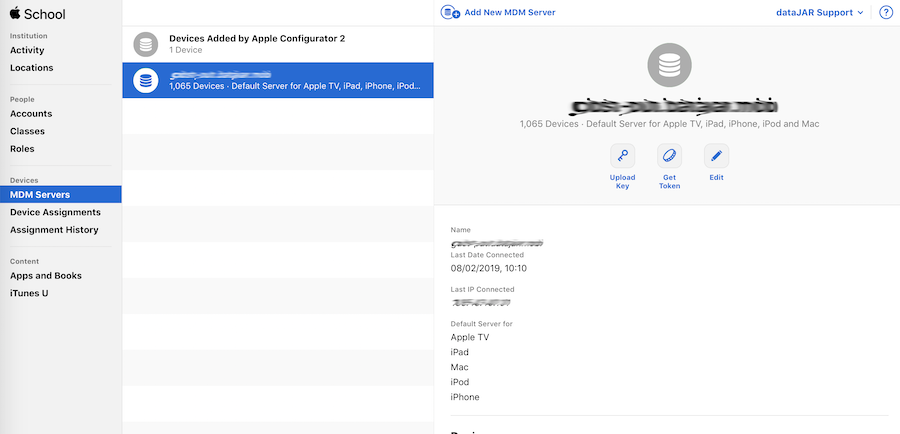 3. On the right hand side select "Get Token" 

This will download your DEP token.
4. Send the token to your dataJAR support representative.